Description
AC6
AC1200 Smart Dual-Band WiFi Router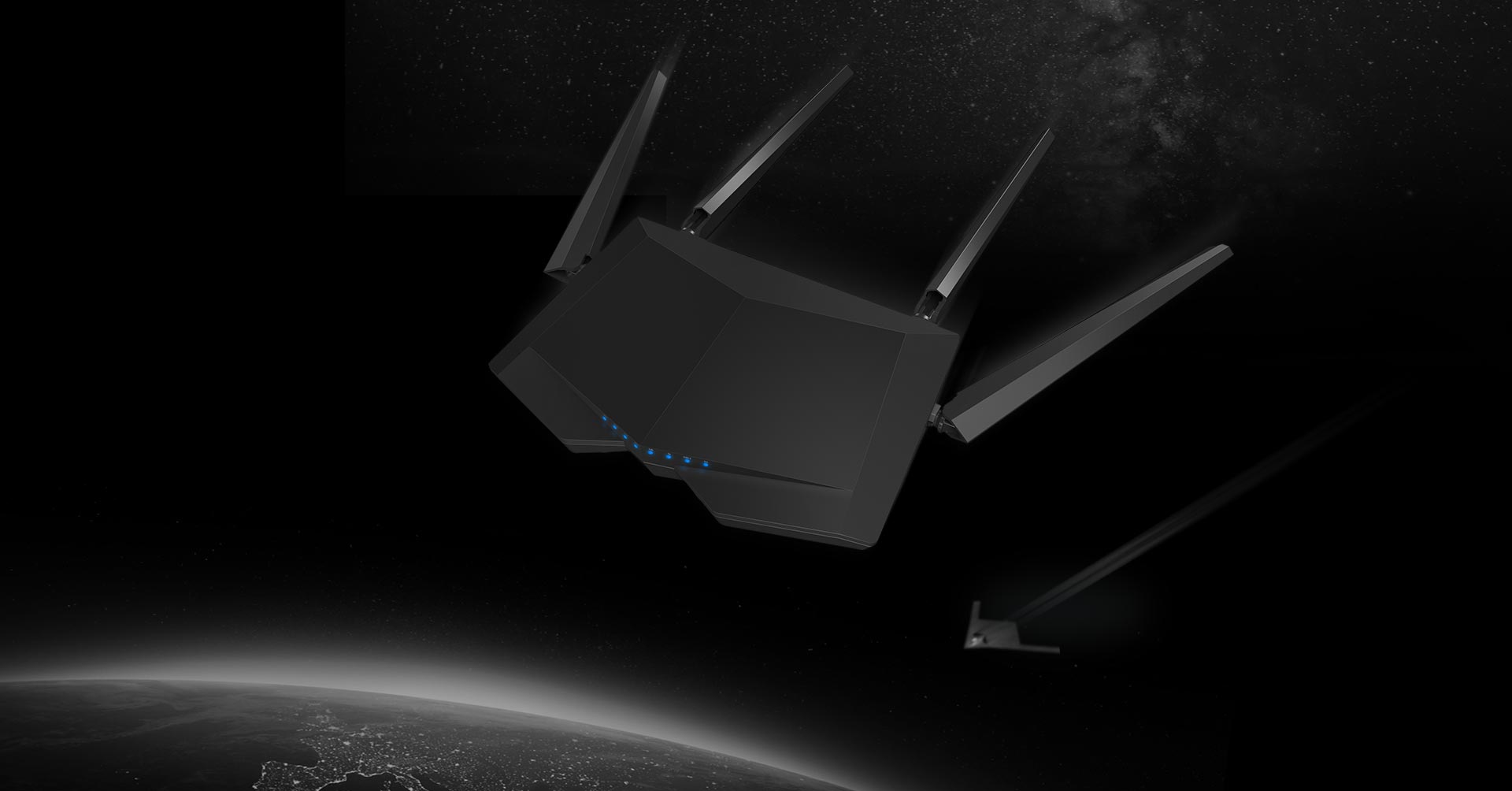 What It Does
With Gigabit speeds complaint with IEEE802.11ac, the TENDA AC6 smart dual-band WiFi router offers throughput as high as 1167Mbps.
Powered with the latest features including beamforming+ technology and the innovative MU-MIMO, that's just the start. With the 28nm CPU, independent power amplifiers, four 5dBi high-gain antennas, you are assured to have an uninterrupted gaming experience and 4K video streaming.
AC6 has great eco credentials too. With a power saving function, App-based management and migration of PPPoE user credentials allows for a smarter and eco-friendly digital life.
Main Features
• 11ac speed up to 1167Mbps (5GHz: 867Mbps + 2.4GHz: 300Mbps)
• Realtek chipset for stable and fast WiFi connection
• High powered amplifiers and external antennas for whole-home coverage
• Beamforming+ for longer range of IEEE802.11ac-compliant WiFi clients
• Innovative MU-MIMO technology for more connected clients
• Smart WiFi Schedule for lower power consumption
• Migration PPPoE user name and password for hassle-free configuration
5th Generation Wi-Fi: 802.11ac with Dual-band Connectivity
Compliant with IEEE802.11ac, AC6 offers a data rate as high as of 1167Mbps (5GHz: 867Mbps + 2.4 GHz: 300Mbps), triple times faster than 11n-compliant routers. Its fast and stable performance makes it the ideal choice for lag-free HD streaming, online gaming and other bandwidth-intensive tasks.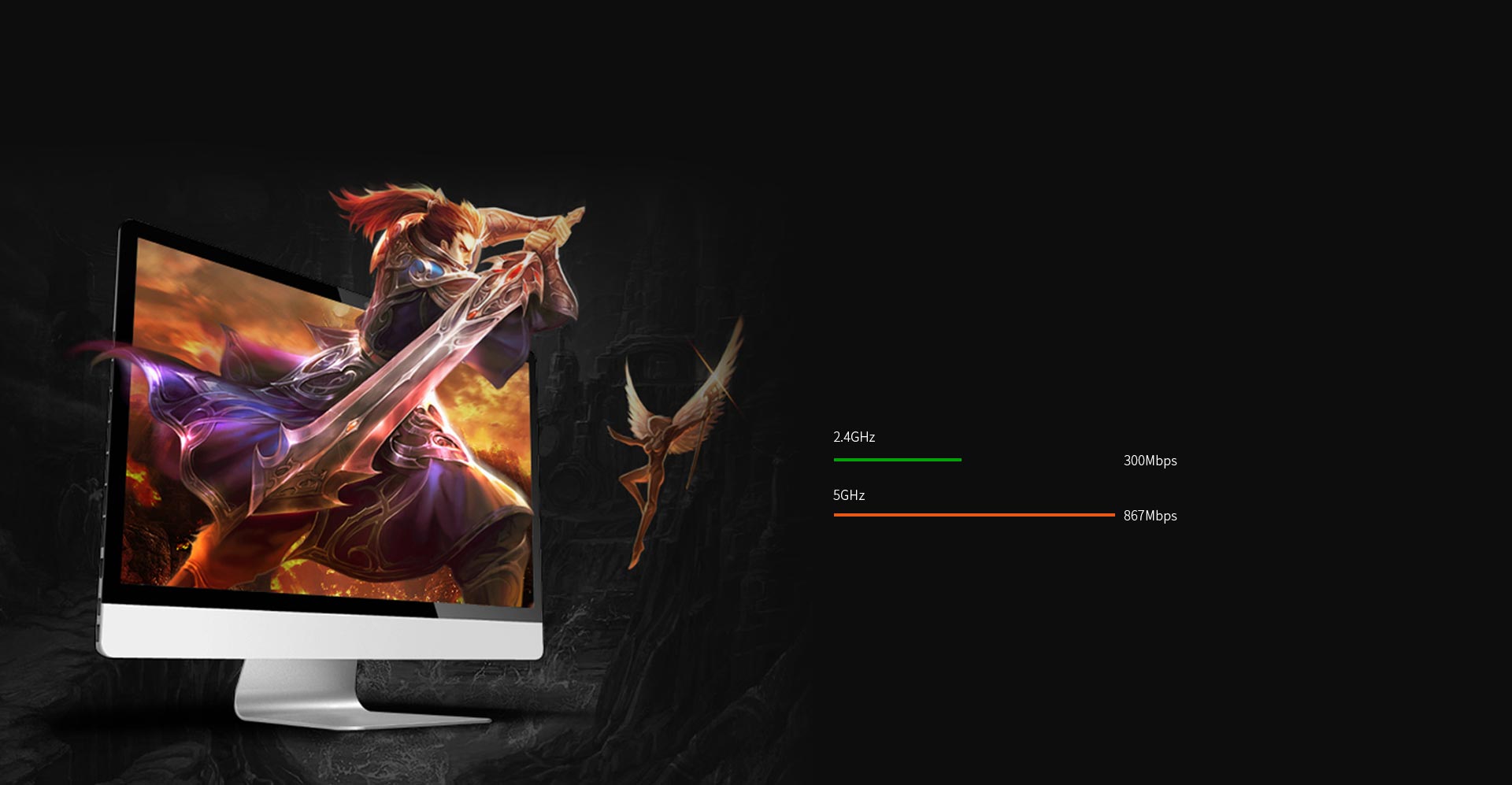 Four 5dBi high-gain antennas for whole-home WiFi coverage
With four 5 dBi high-gain antennas that powered by the multi-oscillator radiation technology, AC6 blankets you home with reliable WiFi.
High-powered amplifiers
With the high-powered amplifiers for WiFi on both 2.4GHz and 5GHz bands, AC6 delivers a stronger signal through walls, allowing you to enjoy uninterrupted connection in every corner of your home.
Tenda AC6
Normal router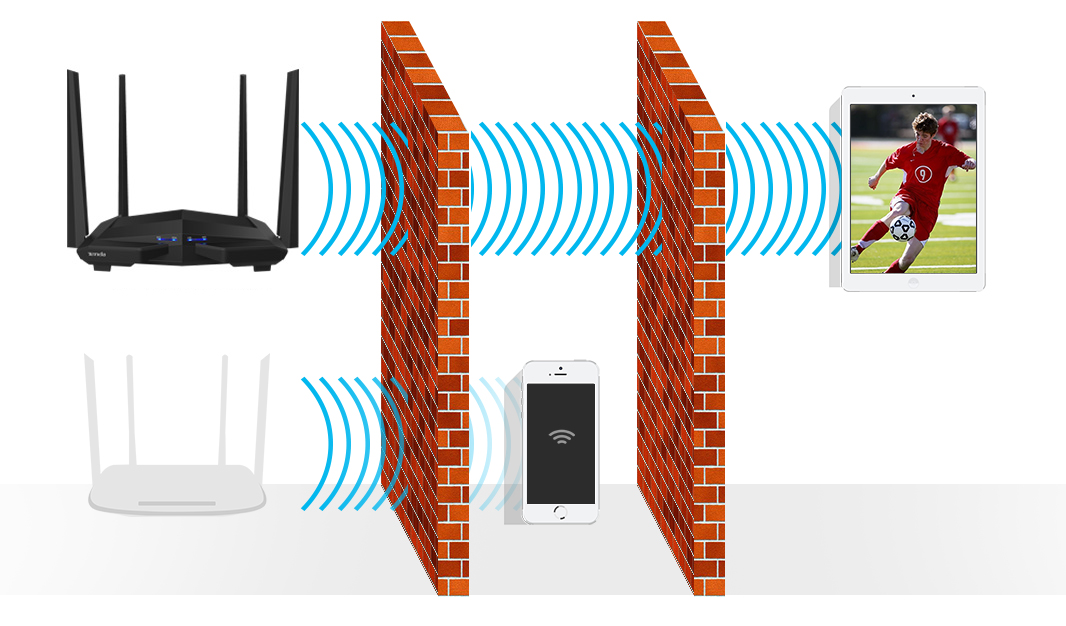 28nm CPU for stability
With 28nm CPU, AC6 allows you to enjoy a fast and stable connection throughout your home.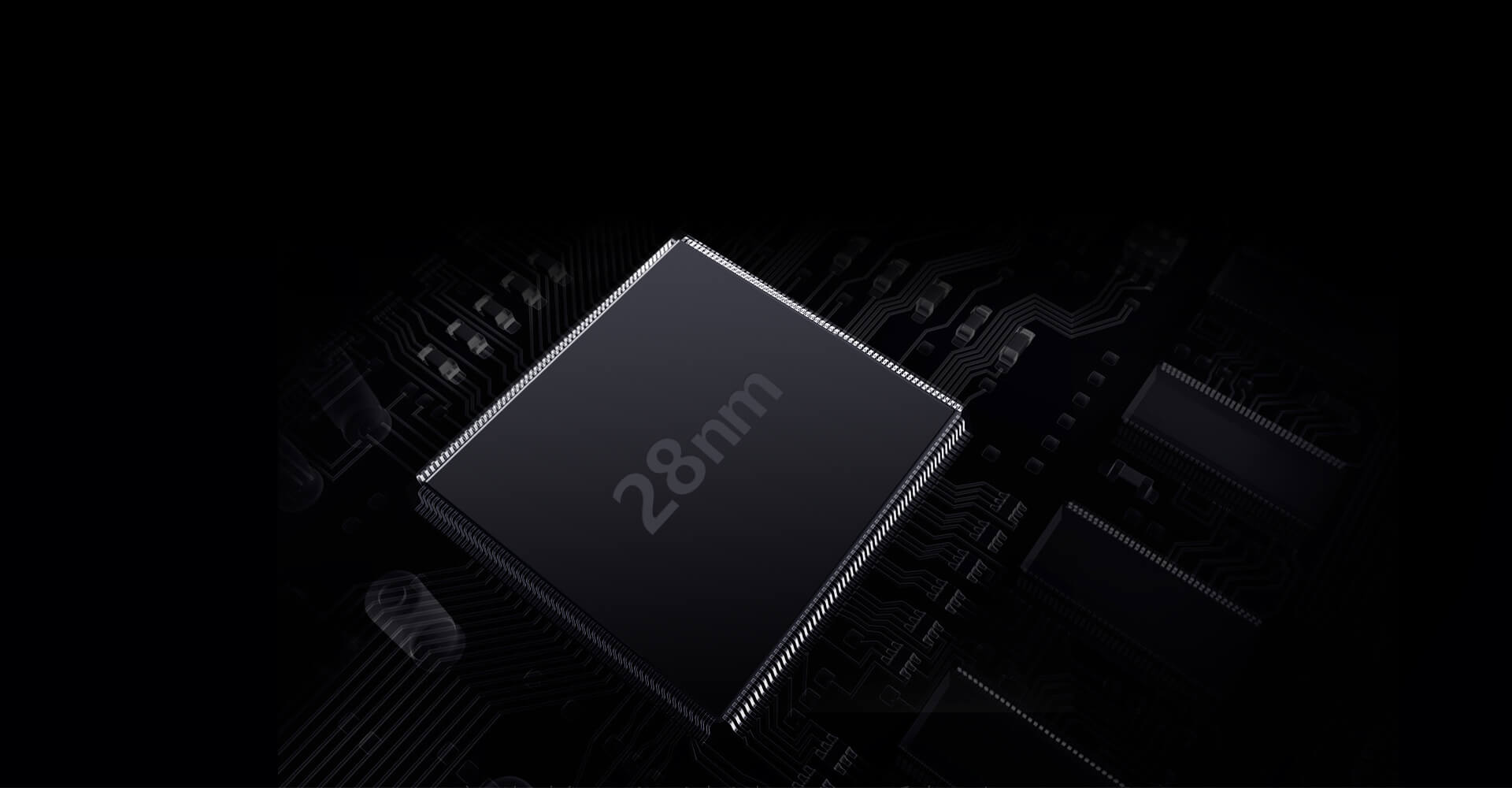 Innovative MU-MIMO technology
Beamforming+ technology enables AC6 to lock on to your WiFi receiving clients rather than blast WiFi in all directions, and mitigates co-channel interference, letting you enjoy fast internet connection.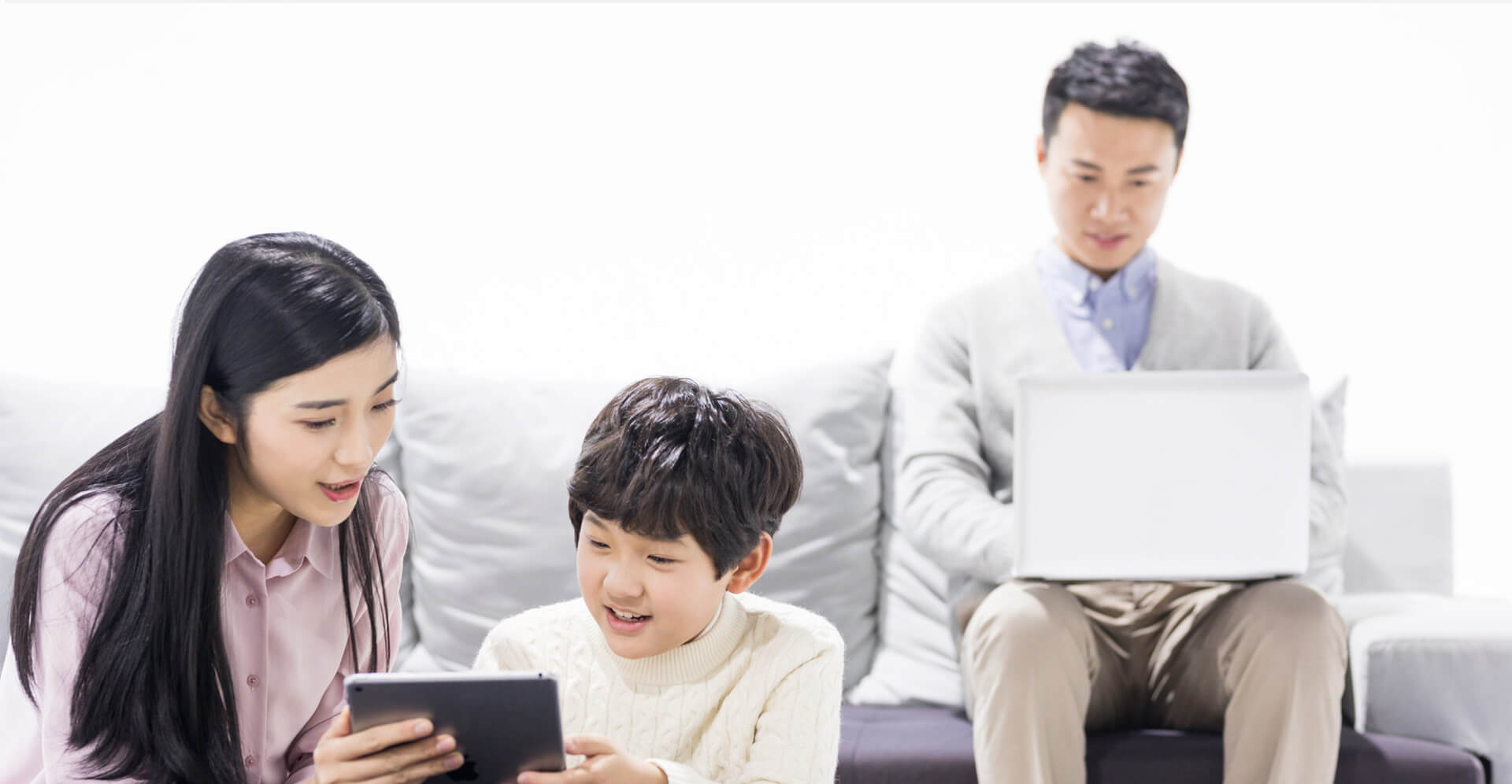 Beamforming+ for wider WiFi coverage and internet stability
Beamforming+ technology locks on to your WiFi receiving devices rather than simple blast WiFi in all directions. It also reduces interference from other devices for stronger WiFi connections so you can enjoy high-bandwidth activities easily.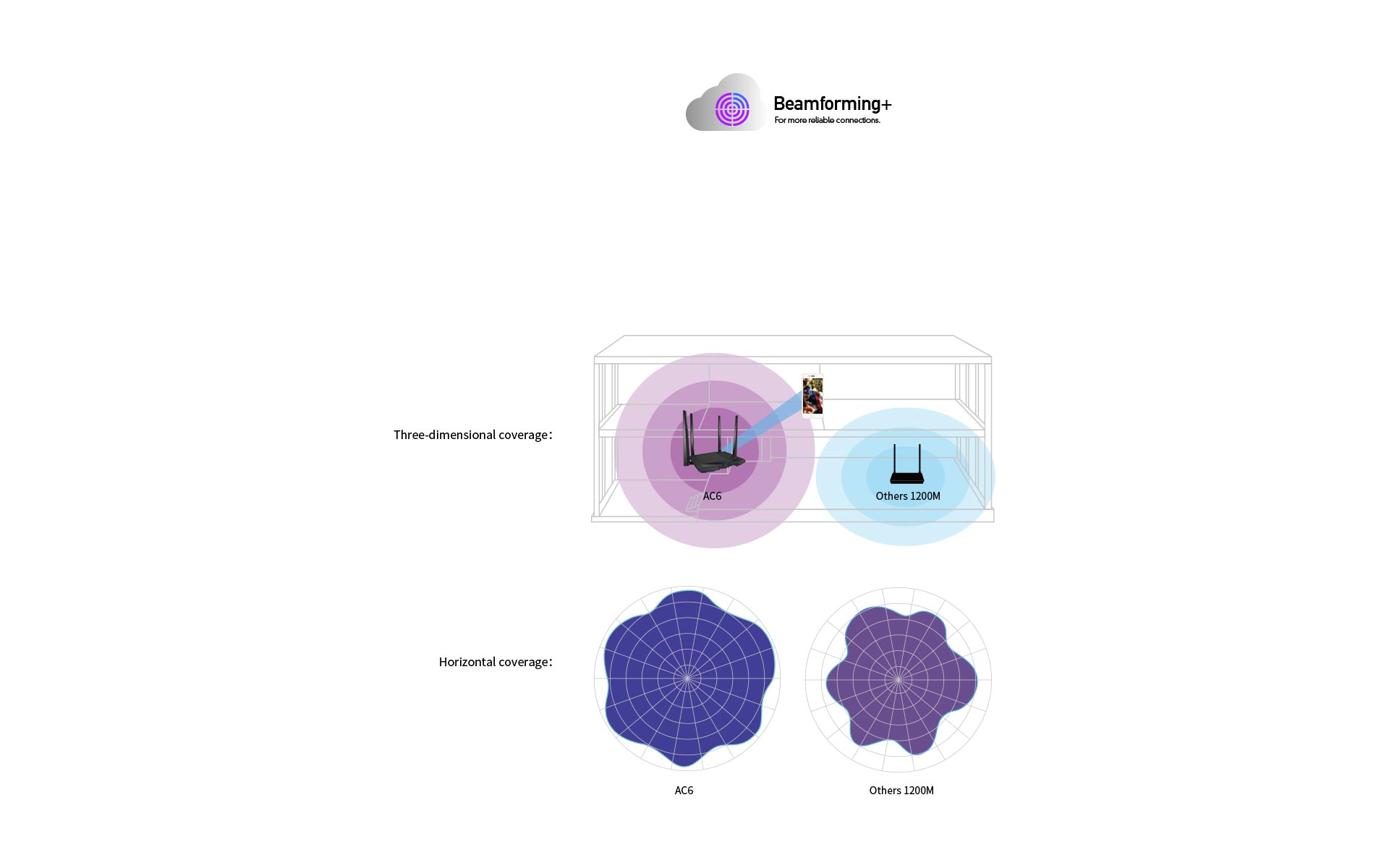 Hassle-free configuration
What if you forget your PPPoE user name or password when replacing your older router? Are you still troubled by complicated setup and configurations? AC6 allows you to replicate the user name and password provided by your ISP by connecting the WAN port of your old router to the LAN port of AC6, letting you go from laborious configurations.
Supports 802.11ac standard – the next generation of Wi-Fi
Simultaneous 2.4GHz 300Mbps and 5 GHz 867 Mbps wireless connection speeds (10/100M Ethernet Speeds)
Guest network access provides secure Wi-Fi access for guests sharing your home or office network
Broadcom 900Mhz Processor, high powered amplifiers and four 5dBi external antennas for whole-home coverage
Easy network management at your fingertips with Tenda app
AC1200 Smart Dual-Band WiFi Router
AC6 is a dual-band wireless router dedicated to home users for smart home networking. It boasts a concurrent dual-band wireless data transfer rate of up to 1167 Mbps. Its built-in signal amplifiers, Beamforming technology, and four external antennas offer you lag-free gaming and uninterrupted video streaming experience.
AC6 also provides the Wi-Fi Schedule function, which automatically turns on/off Wi-Fi to reduce power consumption and brings smart internet connectivity to your family.
Enjoy faster WiFi on 5 GHz band
802.11ac dual band router offers you with fast and stable WiFi, and allows you to enjoy faster and less interference internet connection on 5 GHz band. With both 2.4 GHz and 5 GHz bands supported, more termnials can be connected at a time. AC6 allows you to enjoy smooth HD videos and massive online games.
Specifications of Tenda AC1200 Dual Band WiFi Router, High Speed Wireless Internet Router with Smart App, MU-MIMO for Home (AC6)
Brand

Tenda

SKU